Episodes:
1
2
3
4
5
6
7
8
9
10
11
12
13



Extras:
teaser
- trailer 1 - trailer 2 - polybius - recap

REBOOT: Episode 1
Share:
Link
Twitter
Facebook
Release Date
: 03/12/2006  
Running Time
: 5 min
Size
: 3.7 mb
Synopsis
:  A young boy loses his childhood friend to a mysterious disease. Years later, he reflects on what's happened as he heads to college.
Release Notes
: I started this series in college right after breaking up with an ex. I had a ton of free time and no job, so I decided to take my mediocre flash skills and try to put them to use towards something worthwhile. My first project was Nes Dreams and it did extremely well on newgrounds.
Nes Dreams
was an 8-bit/nostalgic flash I created using a poem I'd written. My poems usually end up really bloody or disturbing, so it was somewhat out of character to have such a cute poem to go along with the flash. As you can see here, the flash did really well and at the time of this writing is a little over 30,000 hits.
After Nes Dreams made the Newgrounds.com frontpage, I was addicted O_O. I really enjoyed reading the reviews, maybe it's the instant gratification aspect of it. It took me only 3 days to create NES dreams, then for the next 5 days it was on the frontpage and being heaped with praise. So I decided.. .I MUST CREATE SOMETHING ELSE!
I kicked around concepts for a few days and finally came up with the backbone for REBOOT. The first idea I came up with was involving older videogame characters and introducing them into a non-videogame world.. but I couldn't really figure out how to do that. Then it hit me that I could do this if everything happened inside a computer.. and Reboot was born :O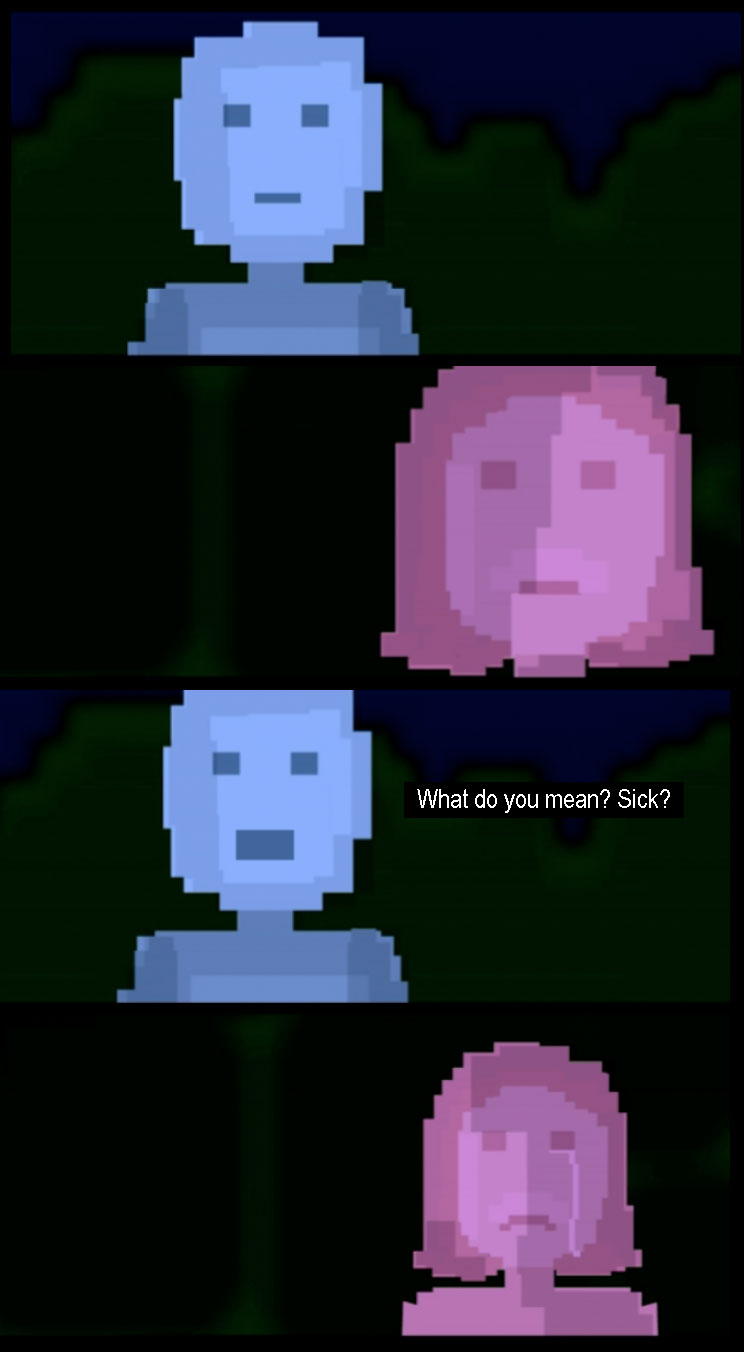 Watch on
Newgrounds.com
!